Kids' Foundation School
An English Medium Co-educational
(Affiliated to C.B.S.E. Delhi)
Affiliated No:2230017, School No- 05860
Chongkham, Dist.- Namsai, Arunachal Pradesh- 792102
Bus Facility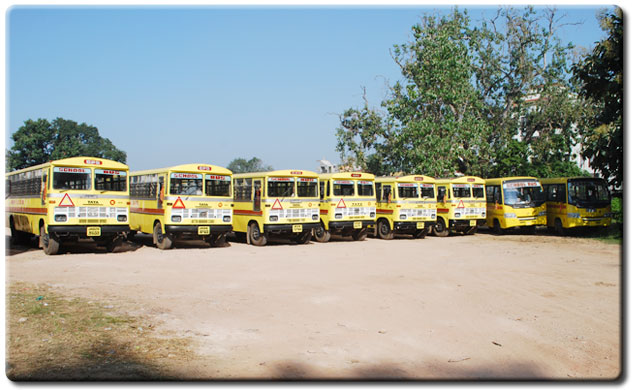 The School buses follow a fixed route and stop only at the established centres The student of the neighbourhood should gather at their stoppage. The students are expected to be at their stoppages at least ten minutes before the arrival time of the bus. Bus facility is provided for one full academic session in the beginning of the new session. Neither cancellation nor new enrolment to avail the bus facility is allowed in the middle of the session.
Bus charges are subject to revision as may be decided by the Managing Committee.
If a child does not maintain discipline while travelling in the bus his/ her name will be struck off the bus users registers under advice to the parents concerned and bus fee already paid will be forfeited.
Children who are not in the prescribed school uniform/identity card may not be lifted by the bus staff unless permitted by the Principal.
If for any reason whatsoever the Managing Committee of the school decides to cancel any route of the school bus, the parents will have no objection to it and make their own arrangement of conveyance of their children.
Complaints, if any, regarding the bus staff, should be made in writing to the Principal.